CALADRYL Calamine Lotion- Soothingly Wonderful for ITCHY Skin, Burns, Sunburn, Bug Bites, Poison Ivy/Oak, Skin irritants
CALADRYL Calamine Lotion- Soothingly Wonderful for ITCHY Skin, Burns, Sunburn, Bug Bites, Poison Ivy/Oak, Skin irritants
Regular price
$0.00 USD
Sale price
$8.49 USD
Unit price
per
Sale
Sold out
Low stock
Share
CALADRYL Calamine Lotion 6 Oz - Your Soothing Solution with Easy Flip Cap
CALADRYL Calamine Lotion- Soothingly Wonderful for ITCHY Skin, Burns, Sunburn, Bug Bites, Poison Ivy Poison oak, Sumac(also known as "poison elder," "poison dogwood," "swamp sumac," "poison-wood," and "poison-tree) and other Skin irritants

Experience the Wonder of CALADRYL Calamine Lotion

Bid farewell to itching, burning, and discomfort with CALADRYL Calamine Lotion. This soothing lotion, now available in a convenient 6 oz bottle with an easy flip cap, is your go-to remedy for various skin irritations, including burns, sunburn, bug bites, and poison ivy/oak. Embrace the relief that CALADRYL provides and regain your comfort.

Key Features:


Multi-Irritant Relief: CALADRYL Calamine Lotion is designed to soothe various skin irritations, making it a versatile addition to your medicine cabinet.
Soothing Formula: Calamine is renowned for its soothing properties, providing quick relief from itching and burning sensations.
Flip Cap Convenience: The easy flip cap ensures hassle-free dispensing, allowing you to apply CALADRYL with ease.

How to Use:

Shake the bottle well before use.
Open the flip cap and apply a small amount of CALADRYL Calamine Lotion to the affected area.
Gently massage the lotion into the skin until it is absorbed.
Use as needed for relief from itching and skin irritations.


Why Choose CALADRYL Calamine Lotion?

Rediscover the joy of itch-free, comfortable skin with CALADRYL Calamine Lotion.
CALADRYL Calamine Lotion is your trusted solution for skin irritations. Whether it's burns, sunburn, bug bites, or poison ivy/oak, this lotion provides fast and effective relief.

Note: For external use only. Avoid contact with eyes and mucous membranes. If contact occurs, rinse thoroughly with water. Do not apply to open wounds.
View full details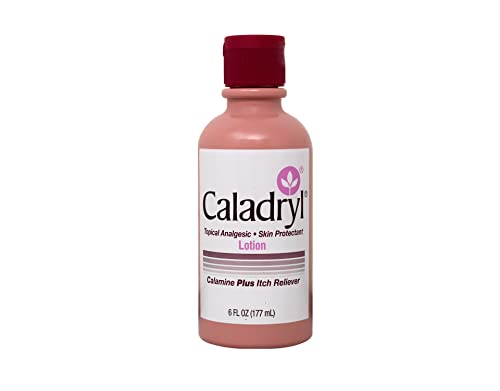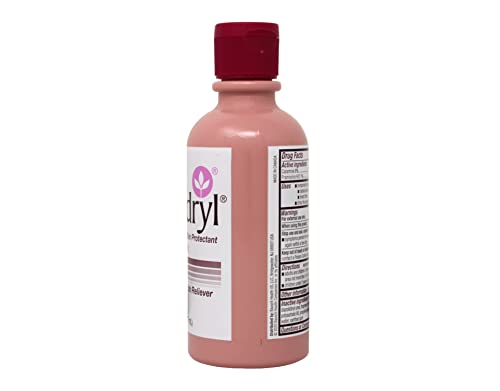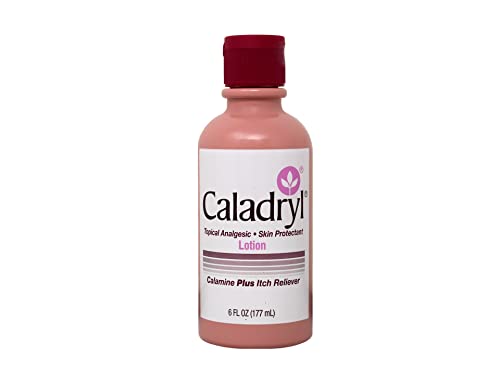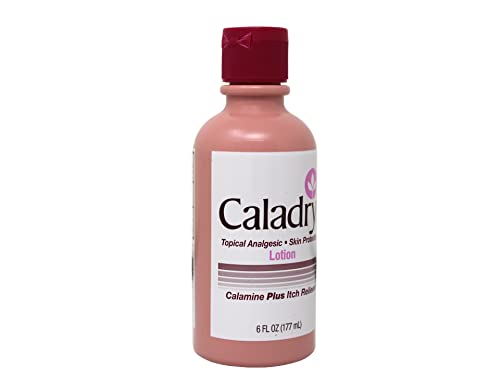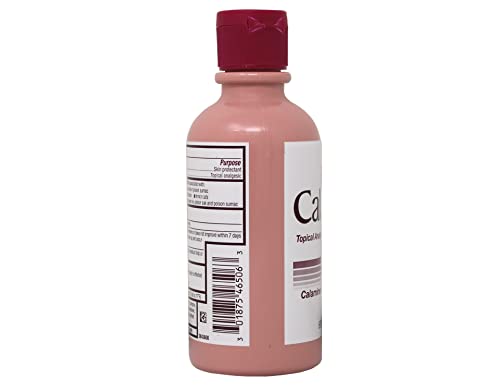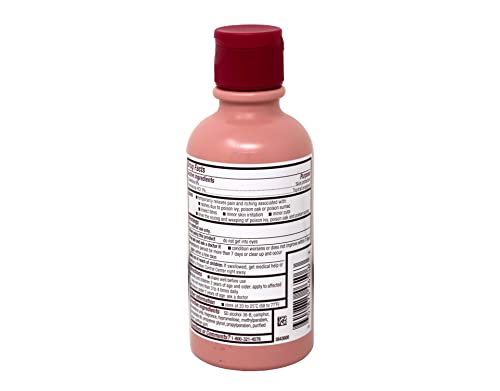 Processing time may very based on the products ordered. We utilize multiple warehouses throughout the USA and globe to operate with which may increase processing time. Please see the shipping policy below for more details.