Regular price
Sale price
$14.99 USD
Unit price
per
Sale
Sold out
In stock
Share
This modern retelling of the classic fairy tale of Beauty and the Beast is told here in a graphic novel format. More than 100 pages of illustrated action, adventure, and love teach a lesson to look beyond the surface and learn to love what's underneath. A merchant takes shelter in a castle during a thunderstorm, and ends up striking a bargain with its beastly master. His youngest daughter, Beauty, returns to the castle to live in exchange for a restoration of the family's previous wealth. Beauty befriends Beast, but longs to see her family again. He allows her to visit her former home, but when she doesn't return at the designated time, consequences ensue.



About the Author
Pete Katz is a half-Irish, half-Greek illustrator born in the East End of London, UK. He has been a freelance illustrator for over ten years and has worked for clients including Oxfam, Harvey Nichols, and the British Museum. He is a member of the international Bad Apple Artist Collective and produces portraits and other commissions, as well as working on graphic novels.
Gabrielle-Suzanne Barbot de Villeneuve (1685-1755) was a French novelist who wrote the story La Belle et La Bête (Beauty and the Beast), first published in 1740. Based on a tale that dates back thousands of years, Barbot de Villeneuve's story is the oldest-known written version. But it was the length of a novel, so after her death in 1755, the story was abridged and rewritten by Jeanne-Marie Leprince de Beaumont, who gave no credit to Barbot de Villeneuve and whose shortened version is the one best known today.
View full details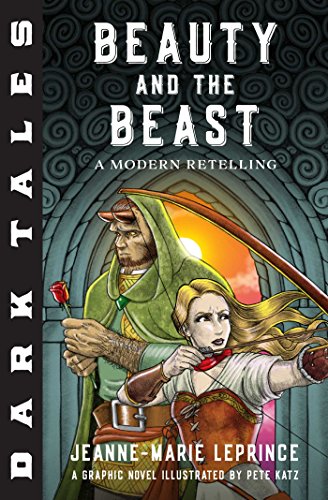 Processing time may very based on the products ordered. We have multiple warehouses throught the USA and globe we operate with which may increase processing time. Please see the shipping policy below for more details.