Regular price
Sale price
$18.99 USD
Unit price
per
Sale
Sold out
In stock
Share
HUBBA BUBBA MAX Bubble Gum, 18- 5 piece packages (90 pieces total)
Try your favorite flavor or discover a new one from the exciting selection of Outrageous Original, Strawberry Watermelon, and Sour Blue Raspberry.
Each package has 5 pieces
Total of 18 packages in the box
Total of 90 pieces
Looking for a pack of outrageously delicious bubble gum? Look no further than HUBBA BUBBA MAX Bubble Gum! This pack contains 18 packages of Outrageous Original flavor gum, each with 5 pieces for a total of 90 pieces. Hubba Bubba has been a beloved brand of bubble gum since 1979, known for its less sticky texture that makes it easy to peel off skin after a bubble bursts. Try HUBBA BUBBA MAX Bubble Gum for a flavorful and fun chewing experience!
Hubba Bubba is a brand of bubble gum originally produced by Wm. Wrigley Jr. Company, a subsidiary of Mars, Incorporated, in the United States in 1979 but more recently produced in countries around the world. The bubble gum got its name from the phrase "Hubba Hubba", which some military personnel in World War II used to express approval. The main gimmick used to promote the gum is that, as Hubba Bubba is less sticky than other brands of gum, it is easier to peel off your skin after a bubble bursts. When Hubba Bubba was first marketed, the gum's flavor (often referred to as 'original') was similar to that of others, but, over time, different flavors have been created and produced.
View full details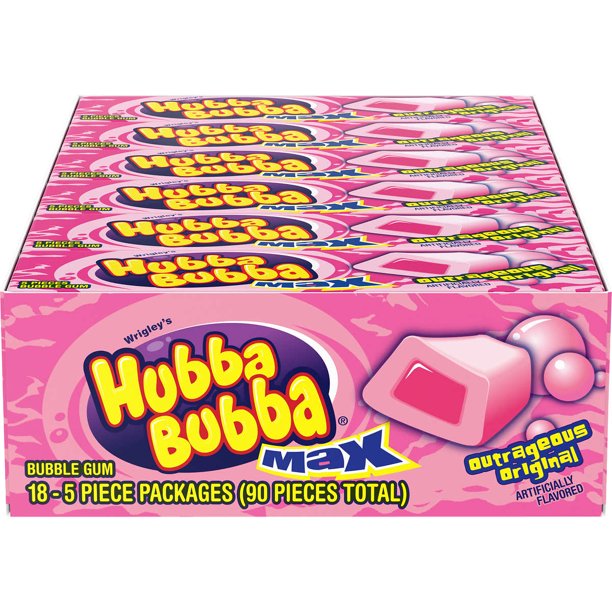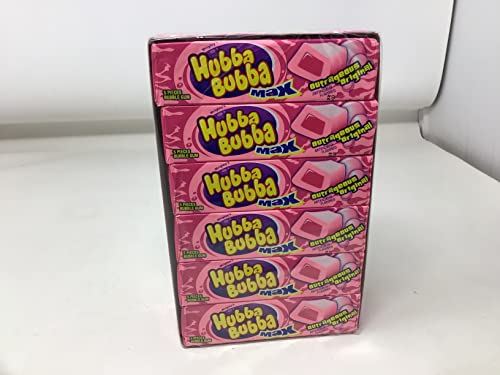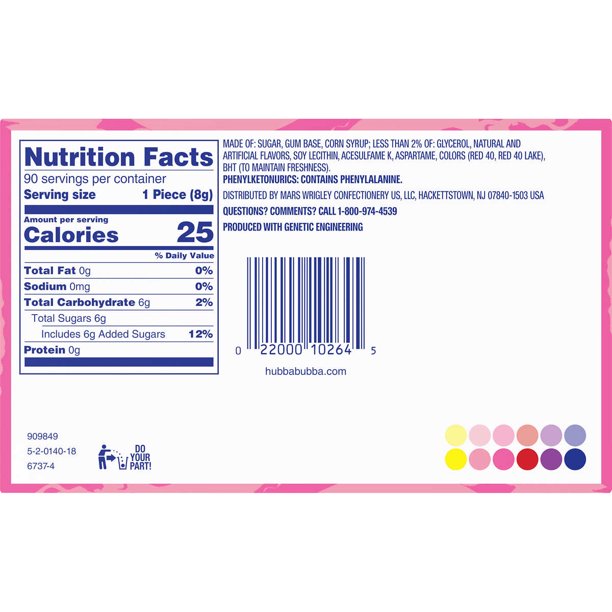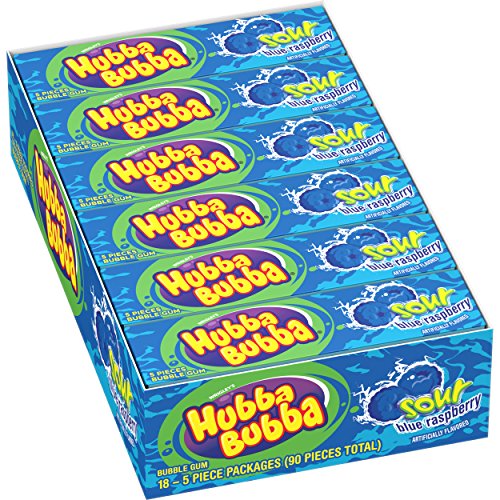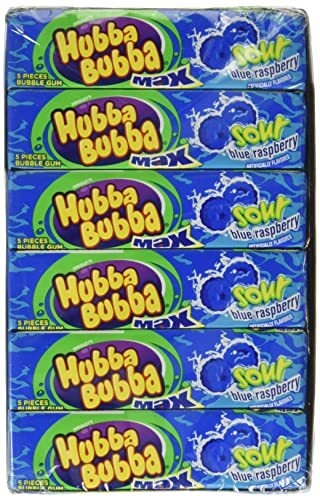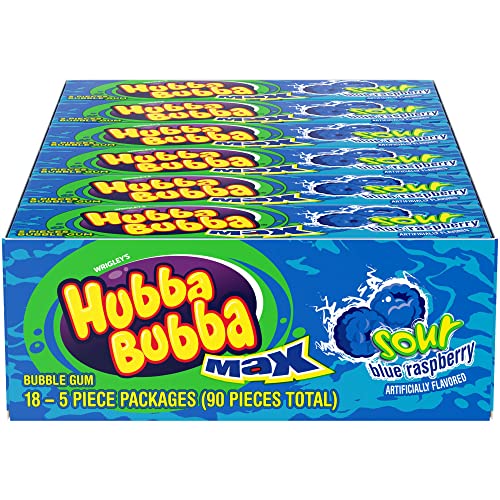 Processing time may very based on the products ordered. We utilize multiple warehouses throughout the USA and globe to operate with which may increase processing time. Please see the shipping policy below for more details.