Regular price
Sale price
$17.99 USD
Unit price
per
Sale
Sold out
In stock
Share
This is the real world of modern Karachi as seen through the eyes of a young woman in an elite family. Here are the hidden dramatic realities of the upper class, the undertow of religion, revealing the truth sometimes spoken in hushed whispers, more often swept away by the flourish of silk saris at extravagant dinner parties . . . or perhaps never mentioned at all.

Often tragic, always youthful, yet never what those in the West expect, here in fully realized first-person prose are the lives of Ayla, the protagonist, and her boundaries and customs, as well as those of her friends: Alia, oppressed by her wealthy, overly conservative parents, and Tanzeela, a teenager trapped in an abusive arranged marriage. From silk saris to bombings; from fundamentalism to American sympathy; from Dior makeup to desperate poverty; from sexual abuse to religious taboos, the world of Ayla, in her late teens, struggling in the real world of modern-day Pakistan, is anything but simple.

Silk Tether is a revealing, truthful, poignant novel destined to become a must-read by westerners seeking to understand the complex world of Islamic fundamentalist countries.

Skyhorse Publishing, as well as our Arcade, Yucca, and Good Books imprints, are proud to publish a broad range of books for readers interested in fiction-novels, novellas, political and medical thrillers, comedy, satire, historical fiction, romance, erotic and love stories, mystery, classic literature, folklore and mythology, literary classics including Shakespeare, Dumas, Wilde, Cather, and much more. While not every title we publish becomes a New York Times bestseller or a national bestseller, we are committed to books on subjects that are sometimes overlooked and to authors whose work might not otherwise find a home.

Editorial Reviews
Review
"The title is the right-on perfect summary for this story about the tight emotional bonds in a sweet, loving family-bonds that nurture a young woman, pamper her, and lock her up. Growing up in privileged families in modern Karachi, Pakistan, Ayla and Alia, 17, have been best friends since third grade, their similar names a wry connection; and as they help each other fight for attention and respect at home, they also dare to confront their long-term goals: to break free from their arranged-marriage future. Ayla is a gifted student caught in a cold, entrapping cage: Can she get away and attend college in the U.S.? Another friend locked in an ugly forced marriage helps Ayla escape. Never simplistic, the close-up personal stories show that the issues are not just about tradition versus freedom or men versus women. Class is always there, too, driving expectations and behavior. With a blend of wry humor and anguish, author Khan shows that the two-edged sword of family bonds (or silk tethers) is a theme that stretches across cultures." -Booklist
About the Author
Minal Khan is a writer and attorney. She was born in Karachi, Pakistan, and received the Presidential Award for English Literature in Pakistan in 2007. She gained a degree at Cornell University, where she was managing editor of the Cornell Progressive. Minal went on to obtain a law degree at the University of California, Davis. Minal currently resides in and practices law in Northern California.
View full details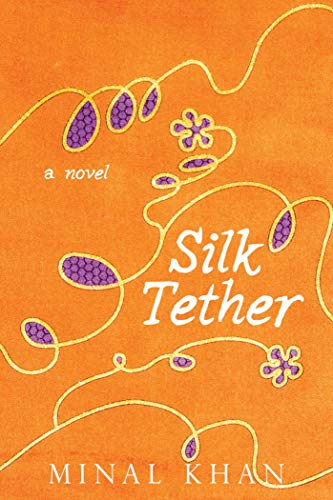 Processing time may very based on the products ordered. We have multiple warehouses throught the USA and globe we operate with which may increase processing time. Please see the shipping policy below for more details.